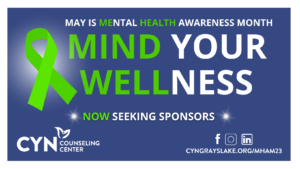 As you know, mental health impacts families, schools, businesses and communities. With demand for support services at an all-time high, we invite you partner again with CYN Counseling Center to allow more individuals to thrive.
May is Mental Health Awareness Month and we have developed an expansive education and advocacy program to provide a solution to this need.
Our multiple sponsorship options allow for any budget, but your cause marketing benefits are sure to grow your bottom line.
By reinvesting in your consumer base, your business and their minds will both thrive!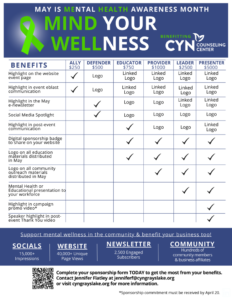 Your gifts last year allowed us to accommodate 
63% more individuals with mental health services!
THANK YOU SPONSORS
PROVIDER SPONSOR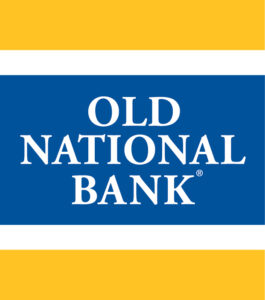 EDUCATOR SPONSOR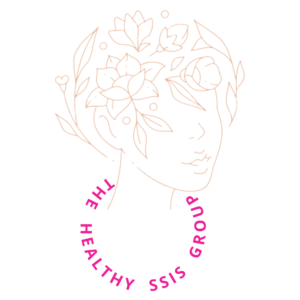 Why Sponsor CYN Counseling Center for Mental Health Awareness Month?
For more than 40 years, CYN has sought to preserve and strengthen families while protecting children from abusive or high-risk situations. We started out as a case coordination agency for the most complex cases of child abuse and have since grown in the understanding that all citizens should have access to quality mental health services when needed, be treated with dignity and respect, and get the support, tools, and resources they need to grow and thrive.
With this vision in mind, your sponsorship will support expanded programming to support people at any point in the cycle of mental wellness, from research to remedy. From crisis to counseling, prevention to education, nurturing & mentoring to strengthening & striving, CYN Counseling Center meets our clients where they are in their lives to help them get to where they want to be and beyond.
Ongoing community issues including domestic violence, incarceration, homelessness, addiction and much more can all be supported through mental health treatment… but it takes a community to achieve lasting change.
How Will You Benefit?
Donating will support your business
Donating will increase your bottom line
To learn more, visit our event page & follow us on social media.
Contact Jennifer Flatley, Donor Relations Manager, at [email protected] or 847-548-6000.