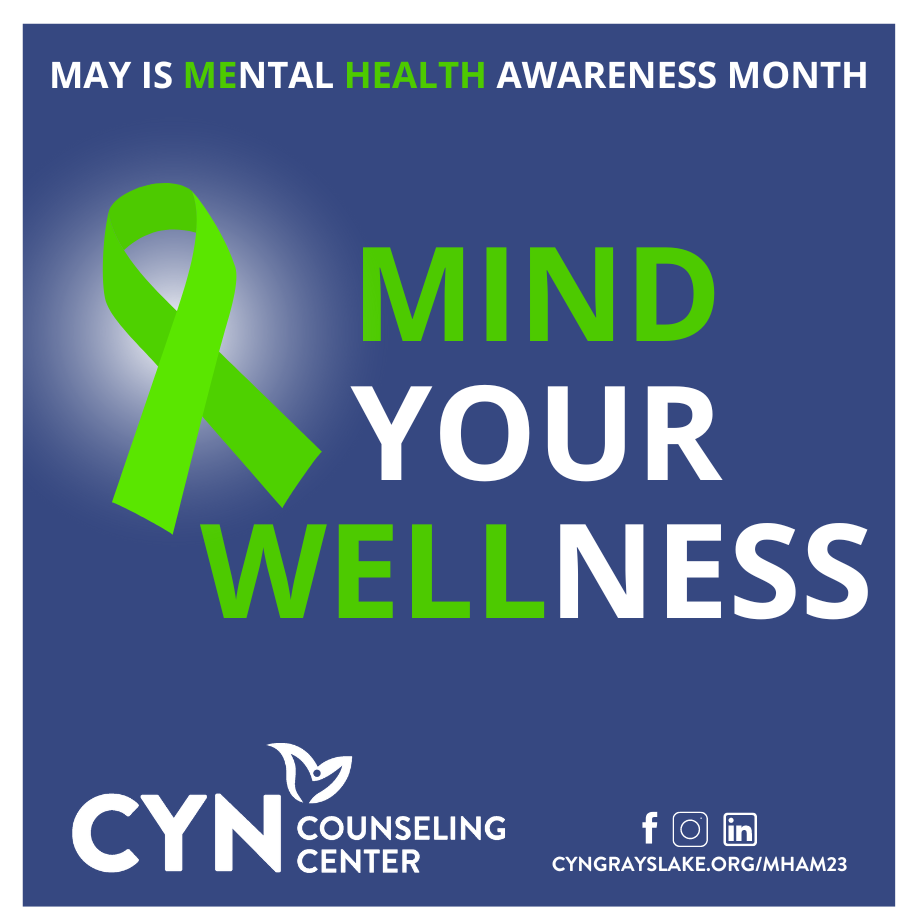 Join CYN Counseling Center all month as we educate and advocate on behalf of mental wellness in our community and online.
Education presentations will be conducted at various community locations including Lake County schools, Rotary Clubs, Exchange Clubs & more.
What's in Your Emotional Wellness Toolkit?
Your wellness can affect your ability to carry out everyday activities, your relationships, and your overall mental health. How you react to your experiences and feelings can change over time. Emotional wellness is the ability to successfully handle life's stresses and adapt to change and difficult times.
Visit Mental Health Awareness Month – CYN Counseling Center (cyngrayslake.org) to develop your toolkit or contact Jennifer Flatley to learn mor about programming and education.
Special thank you to our Sponsors