PROGRAMA DISPONIBLE EN ESPAÑOL. DESCARGAR FOLLETO EN ESPAÑOL AQUÍ.
CYN's FREE Therapeutic Mentoring program provides positive relationships for youth affected by opioid and other drug misuse in Lake County, IL.
Youth are matched with professional mentors who meet with them for 2-3 hours per week for up to 12 months. Mentoring is provided one-on-one and in groups.
The program seeks to assist with:
– Problem-solving
– Coping and self-advocacy skills
– Positive future orientation
– Progress on educational and career goals
– Connection to prosocial peers, family, and community
– Access to opportunity, structures and resources
– A decrease in mental/behavioral health problems
– Delinquent attitudes
And so much more.
Following my assault and without a support system, I was alone, depressed and anxious. CYN gave me confidence and social skills. I'm actually thinking about my future – even college. This program changed my life.
Anticipated outcomes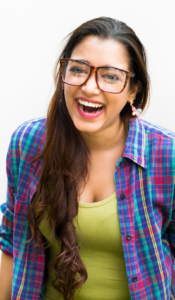 – 100% showed an increase in self-esteem
– 100% of youth showed improvement in problem solving
– 100% of youth showed improvement in adaptive coping with stress
– 100% of youth responded in a prosocial manner or showed improvement pre/post
– 75% of youth showed improvement in feeling connected with others
– 75% of youth reported being satisfied with their lives
– 75% of youth showed more prosocial beliefs about conflict
Contact the Therapeutic Mentor Coordinator Office at 847-548-6000 x 022 or email [email protected].